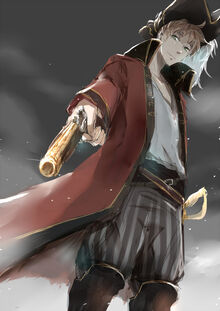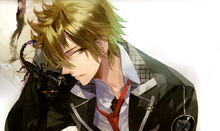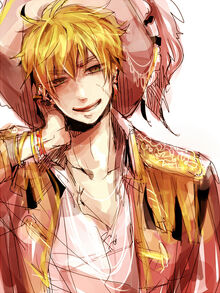 The Duvius Biography
The Duvius Family is a wanted mafia crime syndicate on the island of Dulce Flos in the first half of the Grand Line.
The head of the family is William D. Duvius. He is an 86 year old ex-hitman. He has three biological sons and one adopted son: Eddward, James, Andrew, and Jerome. James is the oldest of his children with Eddward being the second oldest. Jerome was adopted in between Edd's and Andrew's birth, making him the third oldest and Andrew the youngest. Eddward is the only brother who had passed away; everyone else is still alive. James and Andrew live on Dulce Flos with their father to help run the crime syndicate to eventually inherit it. Jerome lives as a pirate, sailing the Grand Line with his crew.
James, Eddward, and Andrew all have children. James and Andrew both have one son while Eddward has two. The third generation of Duvius' are Eddward, Hendrik, James, and Tiff. James and Tiff also live on Dulce Flos working in the crime syndicate with their grandfather and fathers. Eddward and Hendrik are the only two who have no real connection to their extended family and the crime syndicate.
Jerome also has a few children. One has decided to take up the Duvius name while the other has decided not to. Jerome's children are Anthony and Emily. Jerome probably has the best relationship with Eddward out of all of his brothers. Anthony, Emily, and Eddward II have a good relationship as cousins since Jerome would always bring Anthony and Emily when he visited Eddward I. Actually, despite despising the Duvius Family and her father, Emily has a childhood crush on Eddward II; even though, they are cousins by law.